While scientists created the atomic bomb, an actress and a composer created the basis for modern telecommunication
June marks the 75th anniversary of D-Day, but it also marks another anniversary: the founding of the Manhattan Project.
During World War II, the race was on to develop the atomic bomb.
Concerned that the Germans were already working on this devastating weapon, physicist Leo Szilard spearheaded the effort to get President Roosevelt to support U.S. research and development of atomic energy. He drafted the letter signed by Einstein which persuaded the President to establish an Advisory Committee on Uranium in 1939.
The real push came after the bombing of Pearl Harbor in December, 1941, a tragedy which officially launched the Americans into WWII. By 1942, the Manhattan Project was underway.
While the physicists and engineers scrambled to create the bomb, an actress and an avante garde composer devised an invention with less devastating but still useful potential: a device that blocked enemy interference with torpedo signals.
The future benefits of this technique were hidden in the mist of time.
Enter Hedy Lamarr: Beauty and Brains
Born "Hedwig Kiesler" in Vienna in 1914, Hedy Lamarr began acting at a very young age. After starring in the controversial film "Ecstacy" at the age of 18, Hedy married an extremely wealthy munitions manufacturer who had close ties to Hitler and Mussolini.
Hedy often joined her husband in attending meetings with scientists and businessmen and became interested in technology as a result.
Because of her husband's disapproval of her acting career and his overbearing control of her life, Hedy fled to Paris and eventually landed in London. In 1937, she met Louis Mayer, head of MGM studios, who offered her a Hollywood contract. Mayer's wife suggested a name change from Kiesler to Lamarr as a nod to the beautiful silent film actress Barbara Lamarr.
In Hollywood, Mayer promoted Lamarr as the "most beautiful woman in the world." Starring in over 31 films, her more successful roles paired her with the likes of Spencer Tracy, Clark Gable, and Jimmy Stewart. Her most successful role, however, was Delilah in Cecil B. Demille's "Samson and Delilah," which won two Oscars in 1949.
Prior to that time, most of her roles emphasized her beauty, and she became bored with her acting opportunities. She began working on various inventions—including an improved traffic light—encouraged by her tycoon friend, Howard Hughes. After encouraging him to change the squarish design of his airplanes to a more streamlined version, he put his team of scientists and engineers at her disposal.
Enter George Antheil: Mechanistic Music Composer
After learning about the jamming of radio-controlled torpedoes, Lamarr contacted her friend George Antheil.
Recalling a conversation with Hedy, Antheil remarked:
We began talking about the war, which, in the late summer of 1940, was looking most extremely black. Hedy said that she did not feel very comfortable, sitting there in Hollywood and making lots of money when things were in such a state. She said that she knew a good deal about munitions and various secret weapons... and that she was thinking seriously of quitting MGM and going to Washington, DC, to offer her services to the newly established National Inventors Council.
Together they developed a small scale piano player mechanism—a larger version used by Antheil in his Ballet mecanique—that synchronized random frequencies between a transmitter and a receiver. This "frequency hopping" prevented a torpedo from being knocked off course with radio signals from the enemy.
Their invention received a patent in 1942, but was not well received by the Navy, as the inventors were considered "outsiders."
An updated version of their invention was adopted years later and was in use on many ships during the Cuban Missile Crisis of 1962.
In 1997, Lamarr and Antheil were honored with the Electronic Frontier Foundation (EFF) Pioneer Award. Lamarr also became the first female recipient of the BULBIE™ Gnass Spirit of Achievement Award, a.k.a, The Oscar™ of Inventing.
Finally in 2014, the two artists were inducted into the National Inventors Hall of Fame Their "frequency hopping" is now known as "spread spectrum technology" and is the basis for many telecommunications applications, including Bluetooth.
Lamarr and Antheil's invention is just one example of many scientific advances and technologies developed by "outsiders."
Up next:
How a Blind Astronomer Found a way to hear the stars [TED TALK]
Dr. Vera Rubin and Why Dark Matter Matters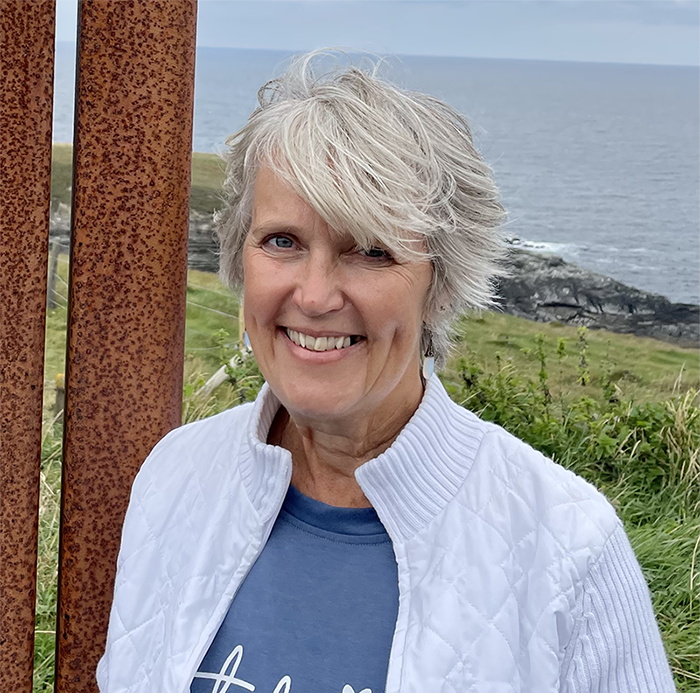 Maggie Ciskanik, M.S., MSc.
Maggie Ciskanik, MS, MSc, has been a neurological nurse, an educator, and a writer. Her interests, life experience, and education have put her at the crossroads of the philosophy, theology, and science of human flourishing. With a bachelor's degree in Philosophy, an MS in Nursing, and an MSc in Applied Neuroscience, she strives to share scientific information from a faith perspective. Her interests range from the relationship between health and cognitive function to the neural correlates of free will, creativity, and the human experience of transcendence.