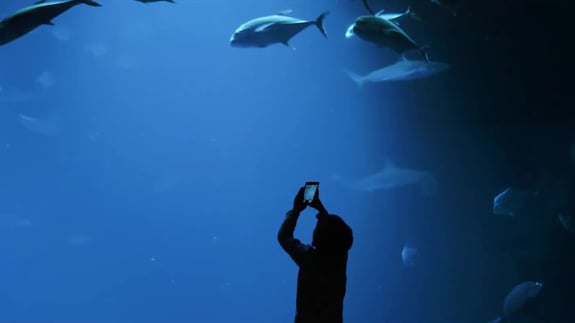 The Purposeful Universe
Biologist Dan Kuebler and other experts discuss the science that impacts our understanding of God, the cosmos, and ourselves.
About The Purposeful Universe
The Purposeful Universe
The Purposeful Universe provides science-driven videos and web content focused on the abundant order in nature, from cosmology, to biological evolution, to consciousness. This order demonstrates increasing levels of complexity and sophistication, suggesting that human life is the purposeful outcome of a complex, ordered system.
Sign up for emails to receive videos and articles about order and purpose in the universe straight to your inbox.
Purposeful Universe Topics
Cosmology
To uncover whether the universe has underlying order, it is essential to understand how, or if, the universe began.
Browse articles, videos and other resources that elaborate on cosmological models, theories and research for a deeper understanding of how our universe works and what its purpose may be.
Purposeful Universe Topics
Biological Evolution
When studying biological evolution, there are fascinating examples of order demonstrated in nature. Whether through comparing patterns across geography and time, or scrutinizing what happens at the molecular level, there seems to be a system.
Browse articles and videos about biological evolution
Purposeful Universe Topics
Consciousness
Human consciousness is a puzzling phenomenon, and scientists are still striving to define and understand it.
These articles and videos dive into the perplexing and vast realms of consciousness, the human brain, and sophisticated language.
Purposeful Universe Topics
The Purpose of Life
Is the universe a random reaction or accident? Or is there order and purpose behind the scientific laws and reactions that govern the existence of galaxies, planets and living beings?
Read about finding purpose in the universe and in our lives.
Purposeful Universe Presenters
Daniel Kuebler, Ph.D.
Molecular and Cell Biology
Dean of the School of Natural and Applied Sciences and Professor of Biology, Franciscan University of Steubenville
Karin Oberg, Ph.D.
Astrochemistry
Professor of Astronomy, Harvard University
Jennifer Wiseman, PH.D.
ASTROPHYSICS
Astrophysicist and advocate for science outreach and engagement
Robert Spitzer, S.J., Ph.D.
Philosophy of Science
President, The Magis Center; President Emeritus, Gonzaga University